This innovative product manufactured by WetSteps is a 2 position
dock / swim up bar providing the perfect gathering place when in the upright position, or when your party heats up, lower the Swim-Up Bar into the water
to offer plenty of cool seats for everyone.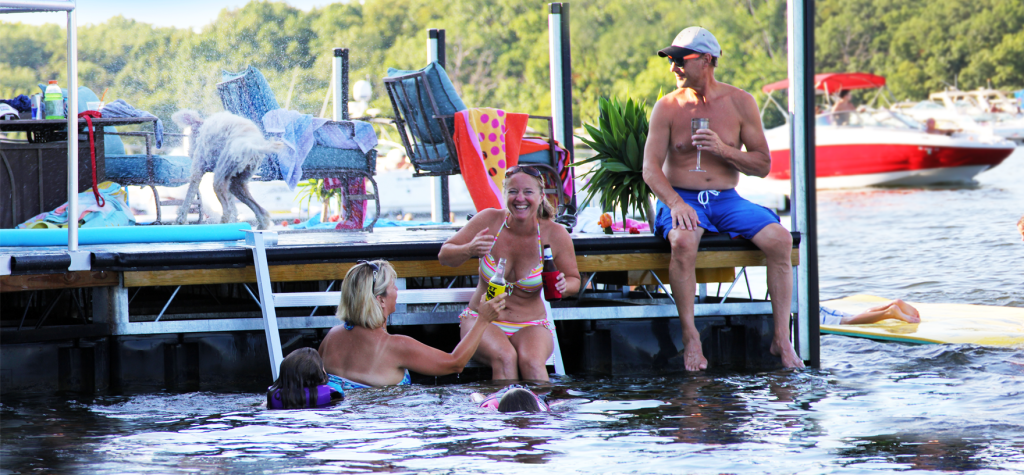 Hang out on your dock and enjoy cocktails with friends. Its a bar!!
Lower into the water and it now serves as a swim up bar.offering several levels of seating.
Locate a Dealer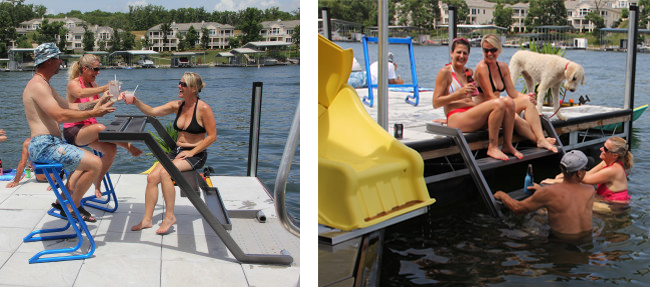 3 Piece Set is available including 2 bar stools.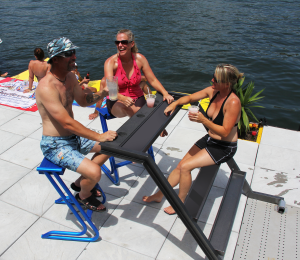 Foam inserts included to hold your drinks and soften your seat. When lowering bar into the water, remove  the inserts and use for floatation for swimming.