This innovative, all aluminum dock ladder makes it easy and safe to get in & out of the water, while the durable,lightweight design makes it easy to lift out for dry storage.
The WetSteps, EZ Stairs for your dock or pool are an innovative concept in dock ladders. The ergonomic design makes entering and exiting the water from any platform an effortless and safe experience for all ages. The stair step design allows you to comfortably walk out of the water, not climb.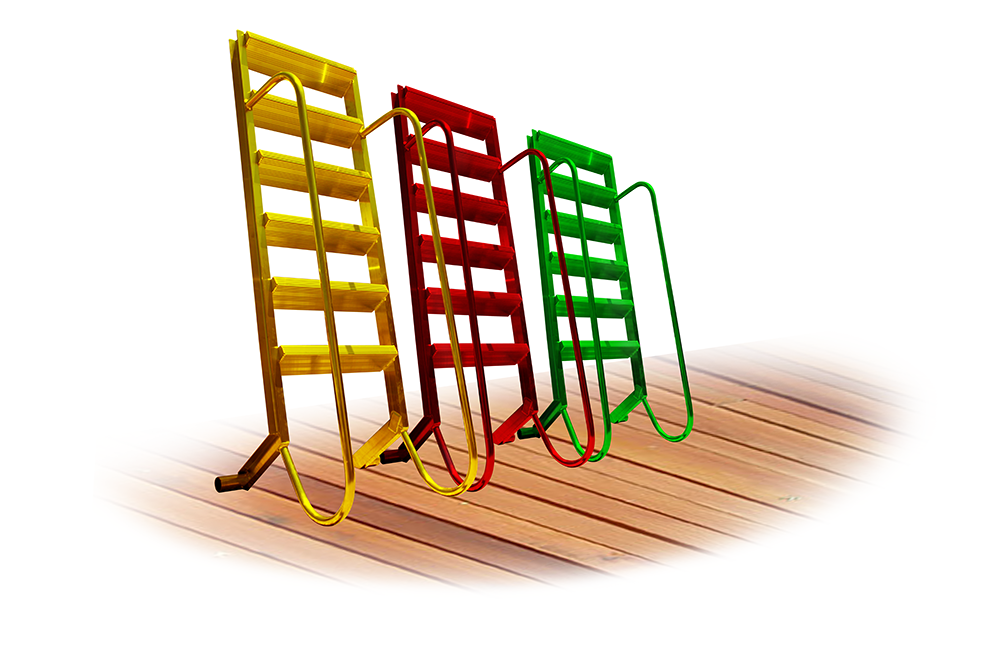 To meet your exact needs, the WetSteps are offered in several different step configurations and options including your choice of color. Powder coating options keep your Wetsteps looking new as aluminum will discolor in water.
So no more missing opportunities to enjoy the water with friends and family…. order your WetSteps today.  Locate a Dealer